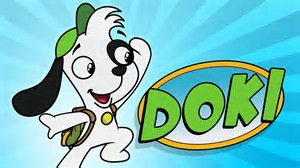 The inquisitive DOKI has a lot of questions - and he will go anywhere on the planet to get the answers!Any From China to Brazil and from the bottom of the sea to the far reaches of outer space, DOKI and his friends set out on far flung adventures to get to the bottom - and the top - of the question.
NOTE: This is not on PBS Kids but it's related.
Ad blocker interference detected!
Wikia is a free-to-use site that makes money from advertising. We have a modified experience for viewers using ad blockers

Wikia is not accessible if you've made further modifications. Remove the custom ad blocker rule(s) and the page will load as expected.