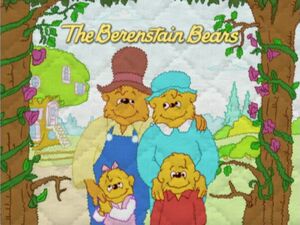 The Berenstain Bears is a Canadian children's animated series based on the children's book series of the same name by Stan and Jan Berenstain. The series follows the lives of a family of anthropomorphic bears who learn a moral or safety-related lesson during the course of each episode.
The series debuted on PBS Kids in the United States on January 6, 2003 and ended on September 28, 2004.
The show was produced by the Canadian animation company Nelvana for the PBS Kids and the Treehouse TV Channel.
Voice Cast
Michael D'Ascenzo as Brother Bear
Taija Isen as Sister Bear
Benedict Campbell as Papa Q. Bear
Camilla Scott as Mama Bear